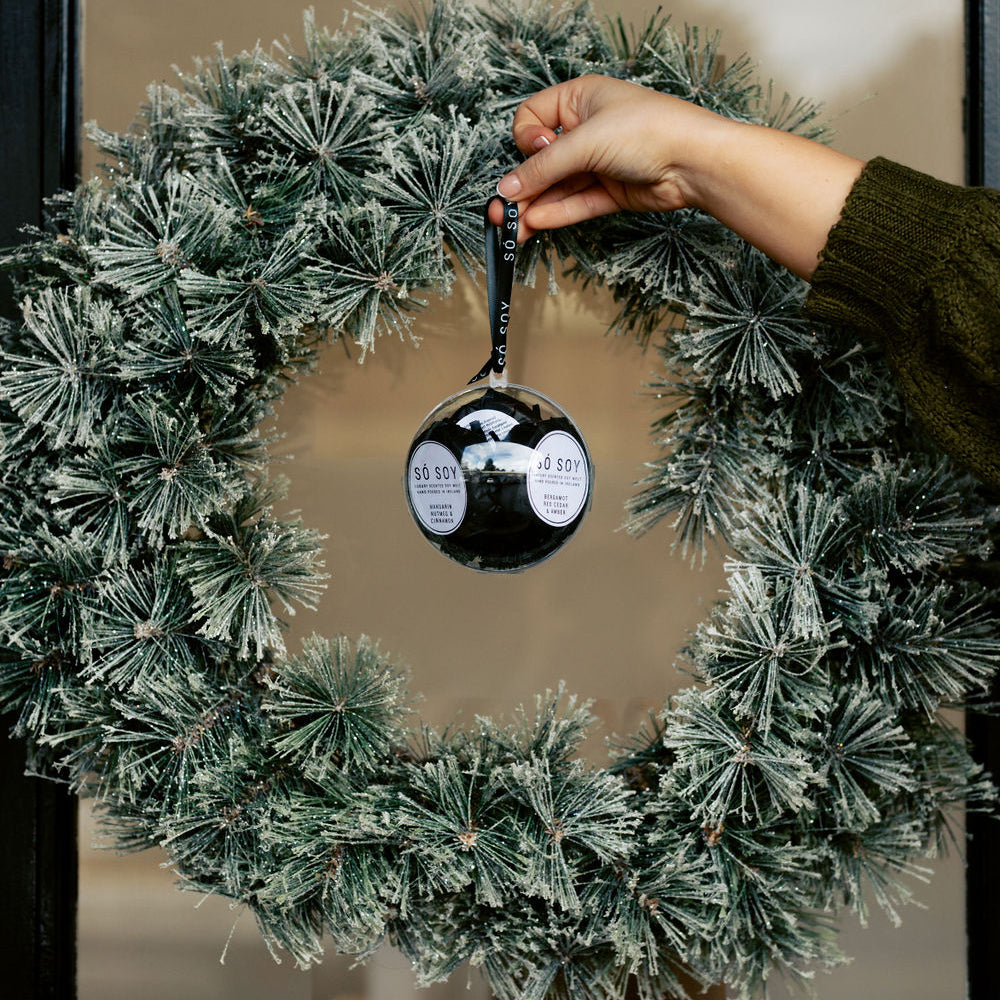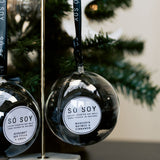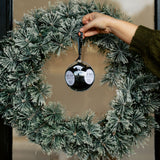 Wax Melt Christmas Bauble
Description

Dimensions

Ingredients
SÓ SOY wax melts are hand poured in house using 100% natural soy wax and luxurious fragrance oils.
Place in a wax melt burner and light an unscented tealight below. Allow the fragrance to be released around your home as the wax melts. Do not add water. Wax burner too small? Cut your melt into smaller pieces and re-wrap the rest for next time.
ABOUT OUR WAX MELT CHRISTMAS BAUBLE:

Our website exclusive gift set contains 3 hand poured wax melts from our complete Christmas fragrance collection, presented in a clear plastic bauble with shredded tissue and Só Soy ribbon.
Bergamot, Red Cedar + Amber
Christmas Tree
Mandarin, Nutmeg + Cinnamon
Vegan friendly and cruelty free.
Website and in store exclusive item.
BAUBLE: 10cm diameter
WAX MELTS:
Diameter: 60mm
Net Weight: Approx. 40g
Burn Time: Approx 24hrs (dependent on melter / tea light / fragrance)
CLP Information: Available on individual wax melt product pages.
Expert Reviews #1 Wax Melts of 2023
Free shipping on orders over £60
Wax Melt Christmas Bauble
International Shipping?
Get in touch at hello@sosoy.co.uk for an international shipping quote
Easy Gifting
Add your gift message at the checkout and we'll hand write it
Free Shipping over £60
Automatically enjoy free UK and ROI shipping on orders over £60
Introducing
Candle Making Workshops
Join founder Hannah for a candle making workshops, and build your own unique fragrance